I didn't marry to compete with my mother in law. It's so toxic and also so unfair on me
IWill blogs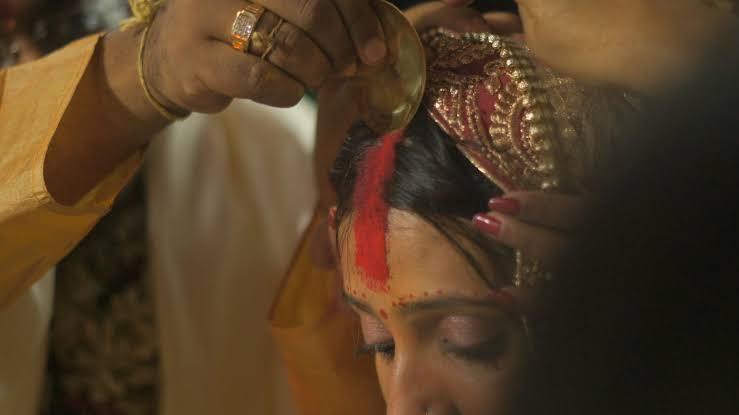 Who cooks better?

She is your girlfriend but don't forget your mother is your first love.

Now that your wife is here, don't forget me.

Mummy was one of the best bhabhis to have. Her sister in laws still say that.

Never forget no one can love you like a mother. No matter who it is.

Take mummy out too.

Mummy will sit at the front seat.

Mummy is upset, you are not giving her attention. All your attention is on your wife.

Sit more with mummy, I am now scared of what Will happen after I leave.

This was my reality after marriage and I was shocked.

I was shocked because my father was not coming here and competing with my husband. No one was putting my father snd my husband against each other.
I was shocked because I was expecting love, i was expecting an understanding that this home is new for me and that I will need a lot of love to become a part. Instead I was getting treatment like an enemy, or someone you have to isolate and show how is less than you.
Who competes with a woman who is at place of your mother?
And what is comparison of direct love between wife and mother? Aren't the two kinds of love very different and their expressions different too.
I was denied the love I deserved.

I was always on a daily basis made to feel less than oddly my mother in law.
I was always made to feel like I am an intruder here in this house and I am trying to take someone's place.
But then I wonder what is my place. If I have no space for me, why am I here ?
I never felt worse.
I had never been directly compared and belittled in this way so much for my own family.
I was broken, helpless, in a war I didn't sign up for and one that was making me feel unwelcome, insecure and hurt all the time.

I joined IWill therapy because I felt completely stuck snd devastated.
I felt like I was going to lose myself and everything else in this insane competition.
Therapist at IWill exactly understood what I was going through.
She understood my emotions of uncertainty, insecurity, shame, anger and hurt.
How I woke up in fear each day of being made to feel less.

Therapist helped me to first for now, focus on my health, have other friends that I meet up with, go to my parents so that i don't break emotionally.
She then helped me assert and speak against this need to compare, this prejudice and isolation when it happens.
My husband joined therapy too. It was in therapy that he saw, the only person he was being unfair to, was me, the only person he was being wrong to me was me.
How would he feel if he is compared or made to feel less or be ignored in comparison to my father.
Why did he need to isolate me? Why was I there then in his life?
I too had parents but I wasn't belittling his love or place for them.
He could see that this comparison was toxic and was so unfair.
How was my love and hers, comparable?
Isn't the relationship between husband and wife by design different.
Why did I always had to be made to feel like less in his life
What was with this comparison.
He changed, now he didn't say whose food was better out of compulsion.
He didn't cancel my plans.
He didn't underpraise me to keep egos comfortable.

He didn't shy away from accepting I was special.

He made me feel loved, wanted and comfortable in his home.
This was the only feeling I had wanted and had been denied due to this competition.
I had been through such toxicity, lack of empathy and heartbreak.
I am glad i am not abused now everyday to keep egos
SIMRAN KAUR
The best online therapy experience